Hooray! I just love a spate of red carpet events for the frocks and shocks that sashay past the cameras. Here is my pick of the best 5 dresses from the 2013 Golden Globes.
Clare Danes looks gorgeous, especially for a woman who's not long had a baby. The colour and cut of her Versace gown are perfect for her




Isla Fisher in Reem Acra. The colour is perfect and I love the sheer straps. It's pretty and sexy without overwhelming her tiny frame.




Helen Mirren's Badgley Mischka frock is so flattering. The cut and detail make her waist look tiny, the length is spot on and it's sexy. This is how to age stylishly. Madonna, take note.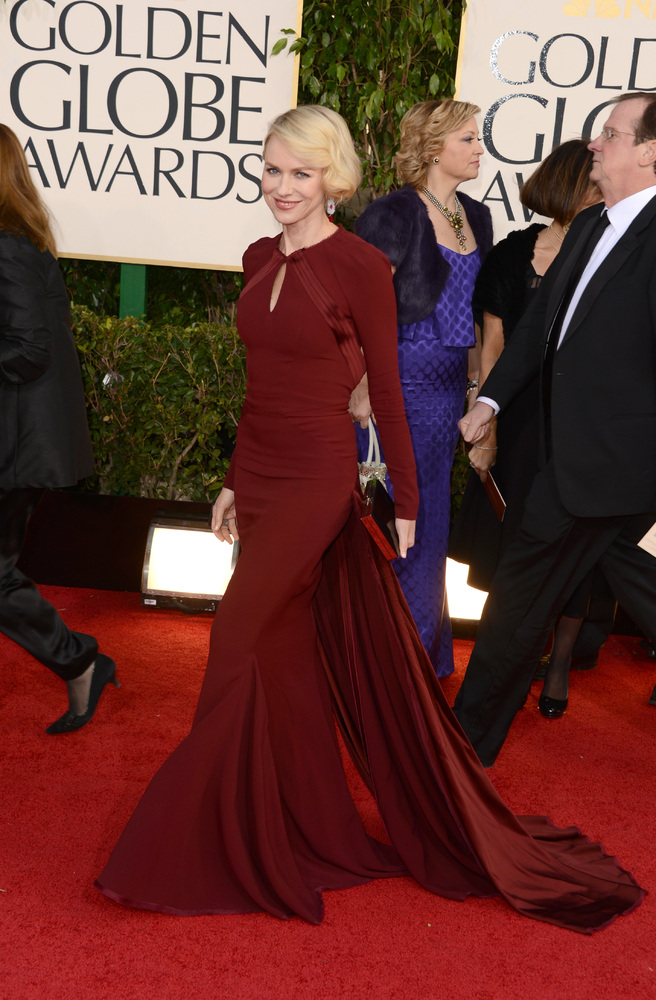 Naomi Watts in Zac Posen. Love this colour, the way it's styled and the sheer quantity of gorgeous flowing fabric. The red carpet or your wedding is about the only place you could get away with a train like this.
There were a few women wearing this full style dress but I think it best suits younger women, like Jennifer Lawrence. The red of this Dior Haute Couture ball gown is perfect and the belt, hair and jewellery add just the right touches.
And the rest...
No No J Lo!
What an amazing figure J Lo has but I wish she'd do us a favour and leave it to the imagination. She's heading down the Madonna route of going OTT to prove that older women can still have hot bodies. We get it, already! She's just a nipple slip away from tipping over the edge into mutton.
Pictures courtesy of People.com
Normally I love the way Rachel Weiss looks. I think she's gorgeous and she usually wears something stunning. I am not a fan of this half sheer look though. She's not the only one to wear it, but because she'd normally be in my top five I was more disappointed with her Louis Vuitton number. Kerry Washington's dress would have been stunning if it didn't look (to me) like Miu Miu had run out of material.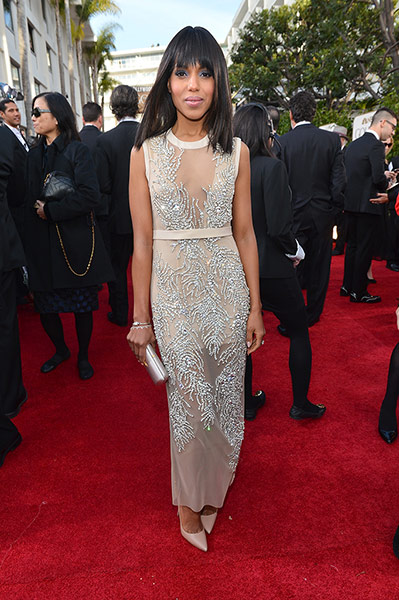 Photo from guardian.co.uk
What do you think? Did you have a favourite frock or two from the Golden Globes?
If you like this, why not stay up to date easily by following via Google or bloglovin', and thanks for reading!