I've been doing a lot of work for a favourite client lately, much of which has involved writing about weddings. It's no hardship as I love all the romance of weddings even though, ironically, I would have preferred eloping rather than have an actual wedding of my own. Go figure. Anyway, in the course of recent research I have discovered these beautiful wedding bouquets.
1. Book Bouquet
Apparently this couple work in publishing. Check out her book bouquet! It is so awesome and beautiful. The photo is from
Will Chao Photography
2. LEGO bouquet
No surprises I've found a LEGO bouquet. I am so cack handed with LEGO I would probably break this within minutes if it wasn't glued together.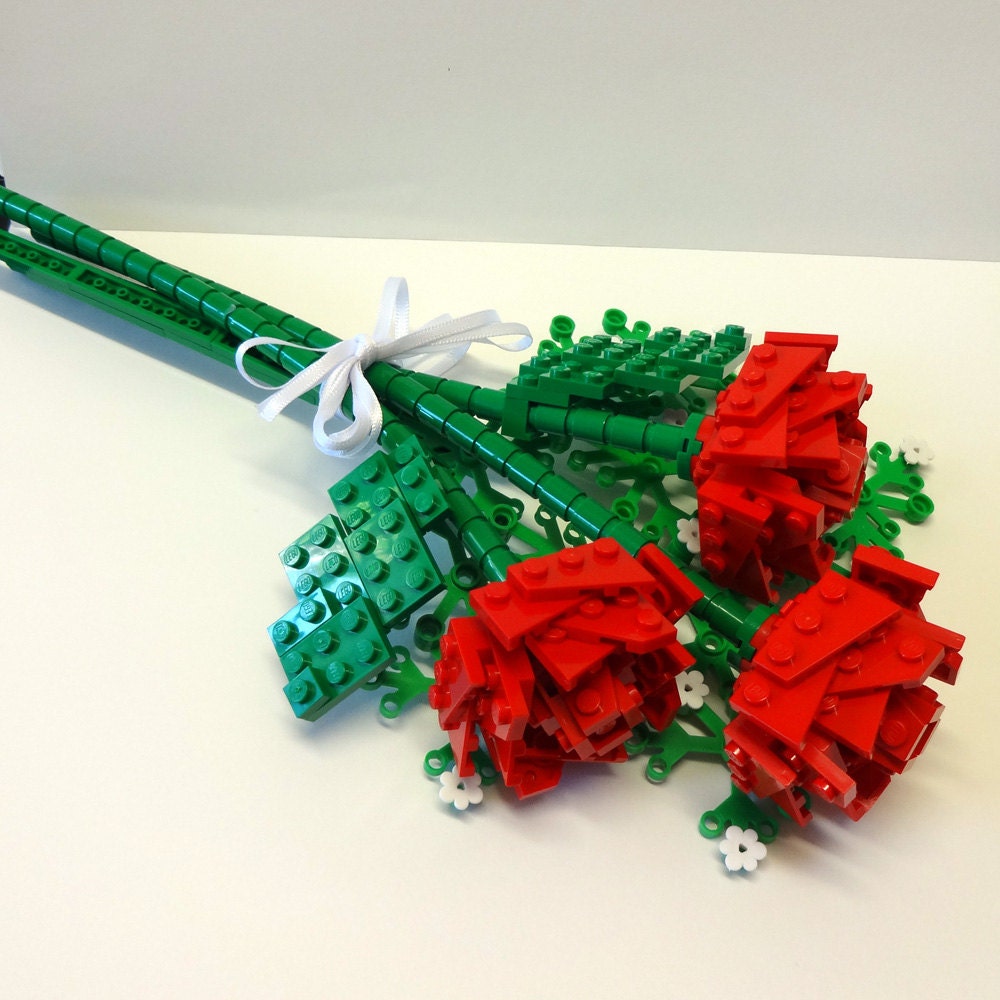 Custom LEGO rose bouquet from Etsy
3. Sweetie Bouquet.
Would it be unseemly for a bride to scoff her face on the way down the aisle? I know this comes from Modern Life Studios, but I can't find the original image to correctly credit it.
4.Origami paper flowers.
There's a DIY tutorial for these at
Capitol Romance
5. Brooches
I know brooch bouquets are not new but have you ever seen one quite as blingtastic as this? I found the image from Brayola.com via Pinterest, but can't find the original page to link back to.