As much as I have enjoyed the gorgeous sunshine over the past week - and believe me when I tell you there is no place more beautiful in spring than Britain - it has served to show up the grime in my house. I wish grime was too strong a word to use, but the way the light has highlighted the fact that I haven't really been cleaning my oven door as well as I thought, it's probably not far off the truth. A scour (ooh, unintentional pun!) of the internet to find inspiration for spring cleaning has unearthed these gems.
Astonish Oven and Cookware Cleaner.
This stuff is, well, astonishing (as far as it's possible for me to be astonished when a cleaning product cleans). I'd be really astonished if it jumped on the cloth and cleaned for me, but it does say Astonish, not Magic. It smells nice and cleans pretty much anything quickly and thoroughly. Don't use it on anything that can't be scratched. £1 at Wilkinsons.
I love the idea of this and will definitely try it. Vinegar is great for cleaning, but infusing it with orange (or lemon, or lime if you're partial to a tequila slammer) will make your home smell that much fresher (or remind you of the cause of your hangover). Some suggestions for uses of vinegar in cleaning are at
JML Magic Eraser
Great for easily removing marks from walls, floors, furniture and crockery, as well as cleaning taps, hobs, etc.Can be cut to size
£4.97 at Tesco or £4.98 at Wilkinson.
I have had this steam mop for a year and I love it, so this is more of a recommendation than a random liking. It's cleans floors really efficiently. I hate cleaning floors but I do it much more often th this as it cleans well and the floors dry quickly. I use scented ironing water in it to make my house smell really fresh. I can't compare it to other steam mops, but it's a damn site better than a mop and bucket.
Inexpensive and effective - just want you want from a cleaning product.
£3 at Tesco. Cheaper at Wilkinson but I can't remember the price off the top of my head.
because cleaning shouldn't have to be duller than it already is
£1 for 3 at Matalan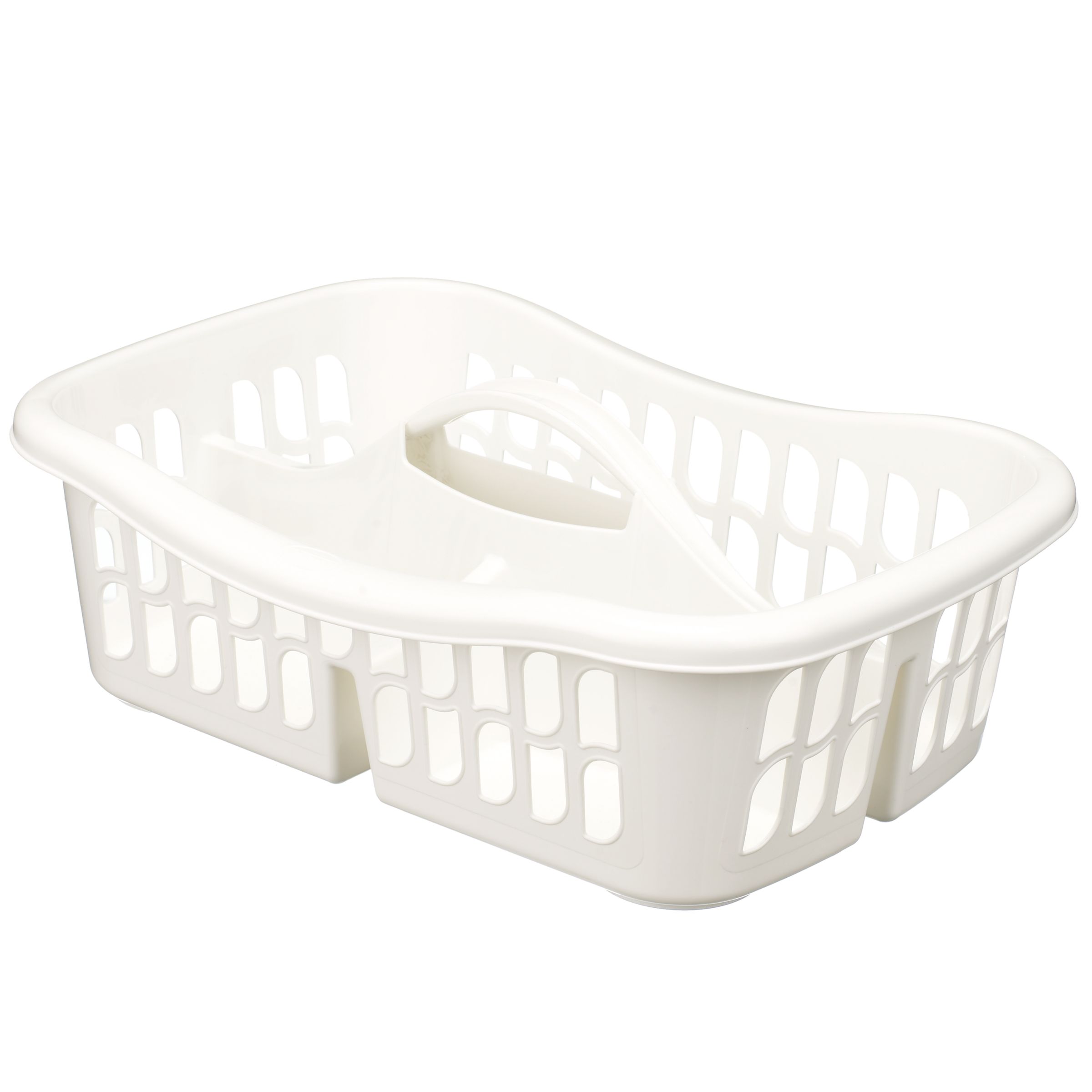 Cleaning Caddy
If anyone sees a nice one of these, please can you let me know. I couldn't find one.
So that's it. Everything you need (minus a vacuum cleaner) for spring cleaning. I put a microfibre cloth on the end of the vacuum to dust ceiling corners. I have a microfire duster thingy but it's always somewhere I am not, and laziness is the mother of substiution